It's actually very easy to start your first idle 🙂
Now that you have added your Steam account, click on the green circular config button on the right. This will load a popup:

You will see an array on configuration options as shown below. Choose your settings, enter your authentication code from your mobile app (Or from your email if using email authentication) and click start idle!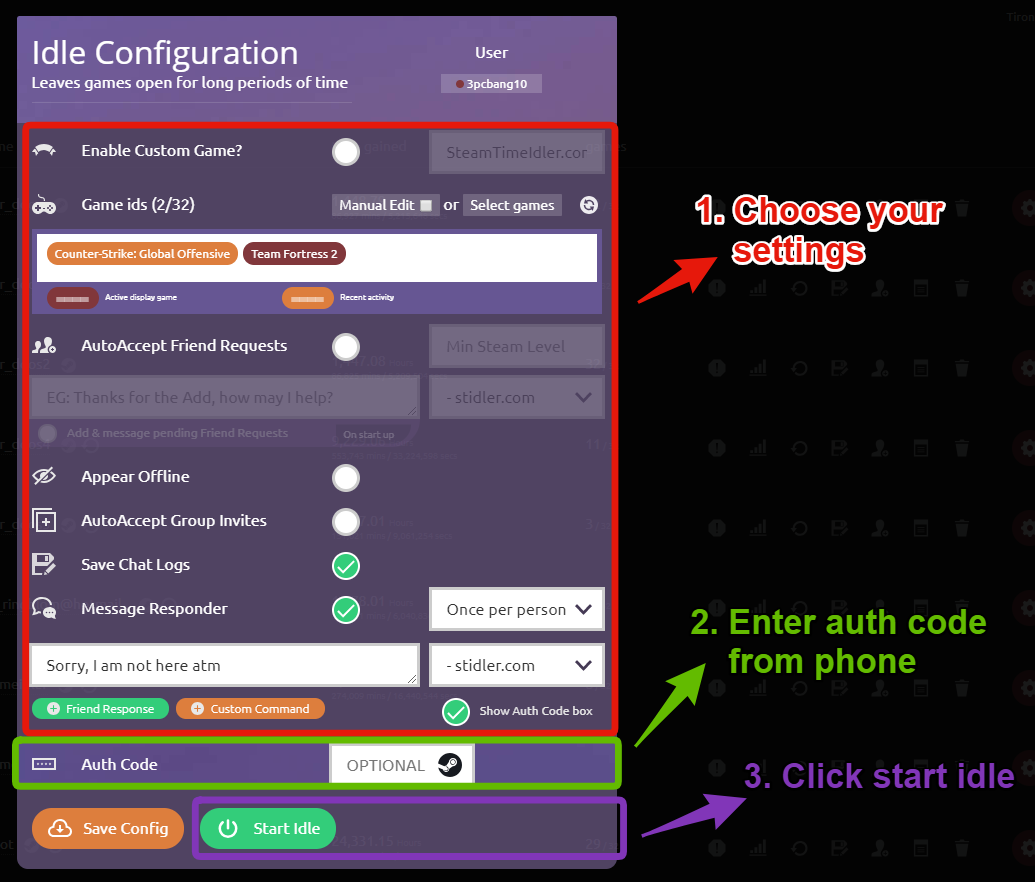 Once you click start idle wait a 1-2 minutes for your idle to start up. You should see your account go online on your control panel: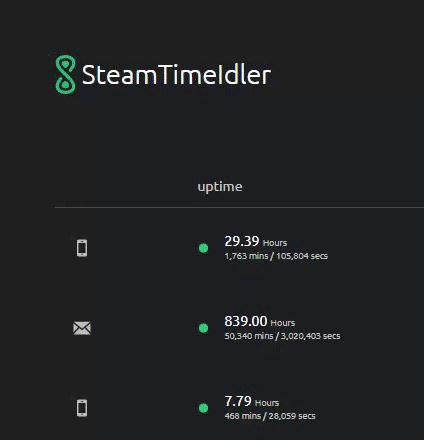 Happy idling 🙂
TIPS:
If you see AutoRestarter or CodeGenerator in your auth config box and need it gone, disable AutoRestarter.
If your idle does not start then refollow the steps above carefully and check your error logs if your login is incorrect or otherwise simply contact support
If you are still having issues:
Make sure you know whether your Steam account is using mobile or email authentication. If you choose incorrectly, remove and re-add your Steam account to your control panel.
If you are using desktop authentication then choose mobile authentication: